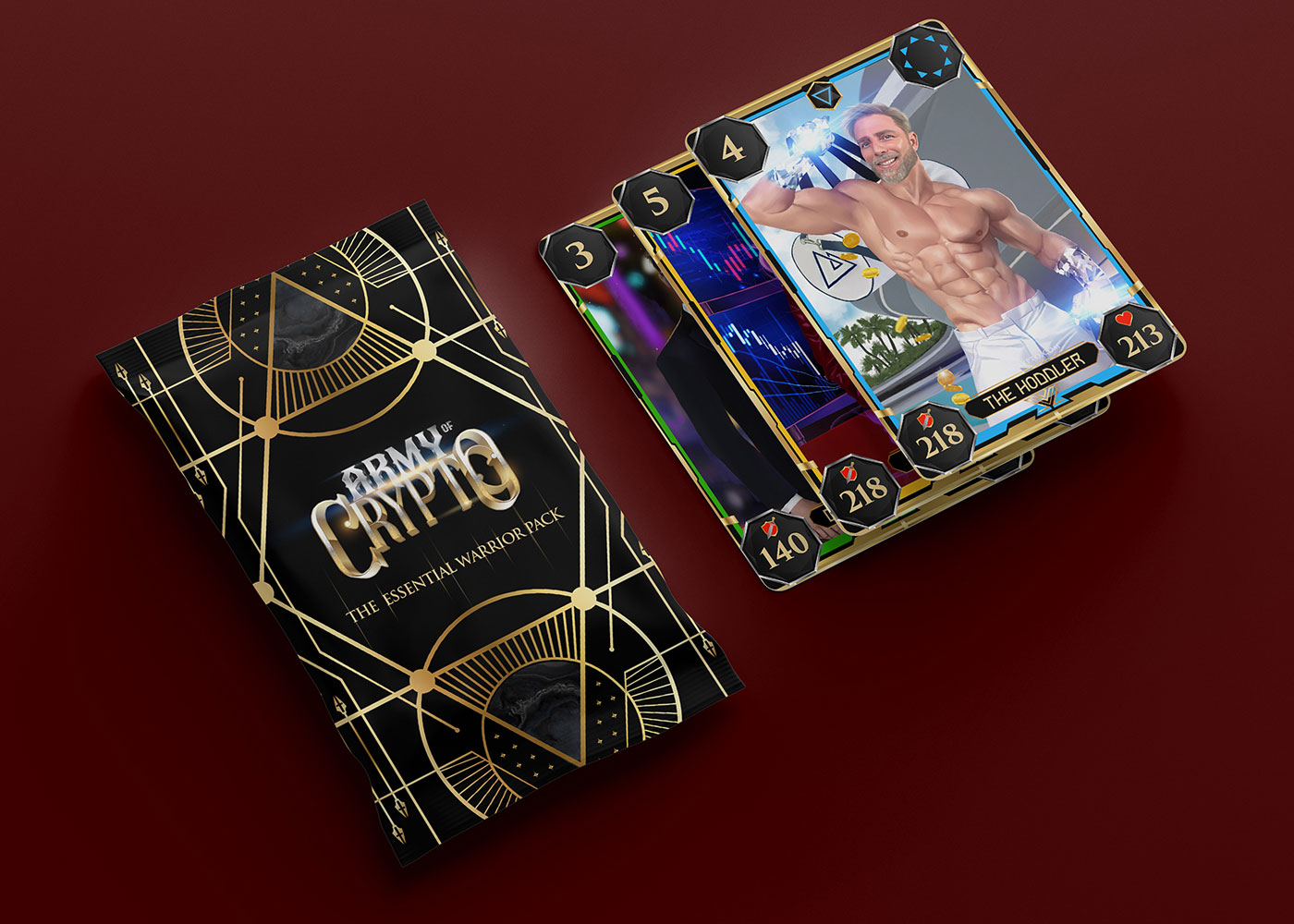 Purchase your Essential pack and start collecting your NFT cards. This pack contains 14 cards which will allow you to play the Army of Crypto, battle with your friends and place bets.
USD$20.00
Pay with 2,204.05 ONIX*
Buy ONIX at Xeggex with USDT, USDC, LTC or at Blockchain Financial with multiple altcoins
996 available
Full description
This package gives you 14 AOC NFTs within the next ranges:
5% chance to get a Strong Magic card.
One Average Magic card.
30% chance to get an extra Average Magic card.
Up to 3 Weak Magic cards.
1% chance to get a Weak Legendary card.
5% chance to get a Strong General card.
30% chance to get an Average General card.
2 Weak General cards.
One Strong Soldier card.
20% chance to get an extra Strong Soldier card.
2 Average Soldier cards.
50% chance to get up to 2 extra Average Soldier cards.
Weak Soldier cards.
Once you buy this pack, it will take a few minutes for the NFTs to be transferred to your AOC account.
* ONIX prices are subject to market value taken from Blockchain Financial price indexes.
* They might change at the time of checkout.